An Angel Reading/Consultation is an intuitive, Spiritual Connection with the unseen energies which surround us.

Angels are pure energy; and magnificent spirits. They were created as perfect and free from human conditions. They are spirits of light that exist to praise God. They have been in the world even before human beings. Their main objective is to focus, intensify, and enlarge God's energies for the benefit of all creations, bearing in mind mankind's needs. They glorify feelings of faith, hope, charity, honor, integrity, truth, freedom, mercy, and justice.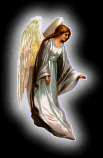 They are divine helpers that make heavenly energy flow, in order to find a solution to the conflicts of the universe. They protect our spiritual energy; they warn us from danger; they are always willing to help us according to our needs; they go along with us to reassure our potentials at all levels. They enlarge life's spirit and they renew everything they have contact with. They are a revelation of divine love, wisdom and absolute power.

They have the ability to acquire different shapes to appear to us when necessary.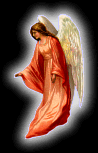 The word Angel comes from Latin Angelus and Greek Angelos, which means Messenger of God.

A legend says that since the day we are born, an angel touches our lips with his fingers and says, "Remain silent, do not say what you already know". That is the reason why we have a thin rift in the upper lip, and we do not remember anything from the place we come from.

They can pass by our lives, and we are not capable of recognizing them. There is no human being who has not ever been touched by an Angel. However, not all people are willing to admit this fact.

There are different kinds of angels, according to the element assigned to take out his energy, and use it for the good of men. They are:
Fire Angels: spiritual or energetic level. Their color is red. They own the fire of action, work, all that moves us. They are the divine scent that one has inside. They represent the pressure of God upon us. They mean love, passion, and sexual energy. They are the strength we need to carry out positive actions. They also represent hate and aggression. The key of fire element is action, either addressed to one's inside or outside.
Earth Angels: physical or concrete level. Their color is green. They produce, give shape, withstand, and make our wishes come true. When they come down, they provide with wealth and fortune. They are meant to put things into practice, act, and build up and make things solid. The earth element represents our physical body. They are capable of receiving and deleting negative material outpourings. They have the hard task of keeping human life's balance.
Air Angels: mental or inspiration level. Their color is yellow. Lightness is the key. They announce changes and transformations. They mean joyfulness, levity, lightness, intelligence and movement. The air is the communicative or messenger element of the diverse astral or spiritual levels. We use Air to keep negative facts from a specific point far enough from us.
Water Angels: emotional or feeling level. Their color is blue. They are angels of calmness, peace, harmony, and protection. They say it is time to clear up, renew and pay attention to our feelings. Water Element was always linked to purification rituals. It has always been used in exorcisms, due to its capacity to absorb negative energies. Besides, it is a highly conductor Element of energetic vibrations. It rules unconscious emotions.


Archangels: their color is white. They bring great energy along with them. Their power over light is a very strong vibration that belongs to the four spiritual potencies.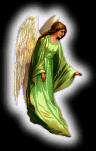 We feel helpless. We do not raise our sight above anymore. We walk through life, scared of the future and disturbed by the present.

Angels help us take energies out of problems and direct these energies in the right way. The first step to have contact with Angels is to accept completely our life, just the way it is. This is the starting point to get to change it.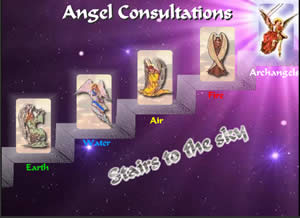 The game with their cards is a wonderful communication channel. These cards have messages that increase our energy and our self-esteem. They clear up the path to go through. They act like leaders and make us suggestions. But, we are free people, provided with certain intelligence and willingness. That is why, it is our own decision.